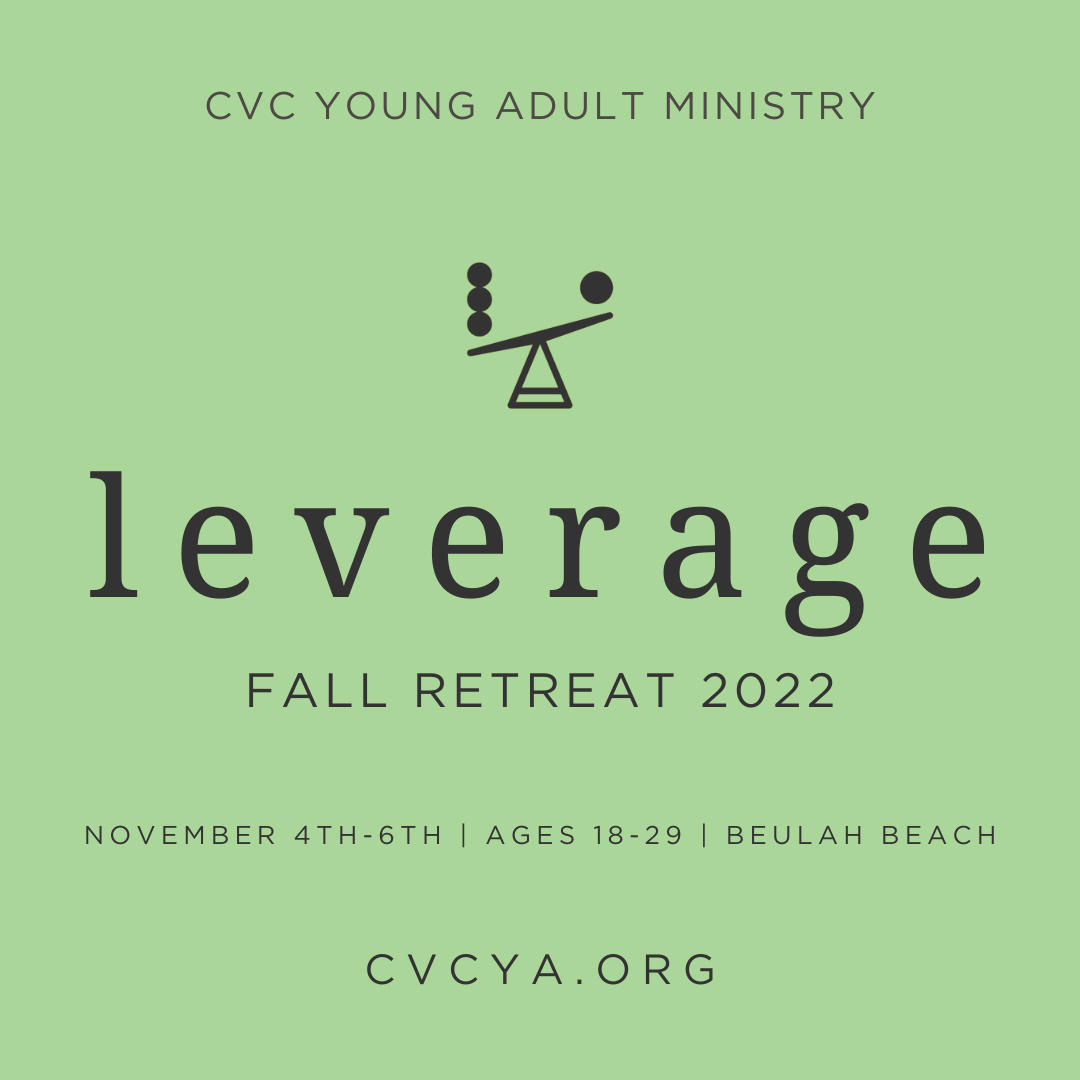 FALL RETREAT
LEVERAGE
Leveraging your gifts for the glory of God
le-və-rij: power or ability to act or to influence people, events, decisions, etc. 
God has uniquely gifted each of us. Whether it's through our personalities, strengths, or spiritual gifts God has designed us, His Church, to work together through our diversity of gifts to worship and serve Him.
Have you taken intentional time to think about how you can leverage your uniqueness for the glory of God and for the expansion of His Kingdom?
During LEVERAGE Fall Retreat we will be diving deep into God's Word to better understand how He has designed each of us and how that design makes a difference not only in our individual lives but in the lives of those around us. We will be learning from Dr. Dennis Wilhite.
 
Wilhite has spent the last 5 decades in full-time ministry and education, working specifically with young adults. His heart is to create and adapt approaches to engage young adults, ignite in them a vision, help them chase aggressive growth and then launch them out into the world on a trajectory of continued pursuit of growth while bringing others along with them. You'll enjoy Dr. Wilhite's teaching methods which are informal, engaging, and experiential.
ACTIVITIES
While at Beulah Beach for Fall Retreat we will have access to fun activities like zip-lining, rock wall climbing, disc golf, paintball, outdoor games, nature trails, and much more.
TRANSPORTATION
CVC will not be providing transportation to and from Beulah Beach. However, we do recommend that young adults take advantage of carpooling to help lower the cost of gas to get to the retreat.
ACCOMMODATIONS
Beulah Beach has camp-style cabins and beds. You will need to pack bedding for a twin-sized mattress and bring a sleeping bag, blanket, and pillow.
COST
September 11-October 2//Early Bird: $50
October 3-October 23//REGULAR: $100
October 24-30//LATE: $200
REGISTRATION
Registration opens September 11, 2022